The Phantom combines sleek, modern design with quietness, customizable installation options, and proven performance. By simply removing the exterior metal panels, the Phantom's powerful blowers can be reoriented to the right, left, or top of the unit. This grants the option of installing the unit in any desired ducting configuration.The Phantom's fully-ducted configuration has another advantage: low noise levels in the wine cellar. The unit is intended to be installed in an attic or a utility room adjacent to the cellar.
Introducing our brand new UV lighting system that is designed as an add-on feature to the Phantom Series that targets and eliminates the buildup of harmful microorganisms within your cooling system.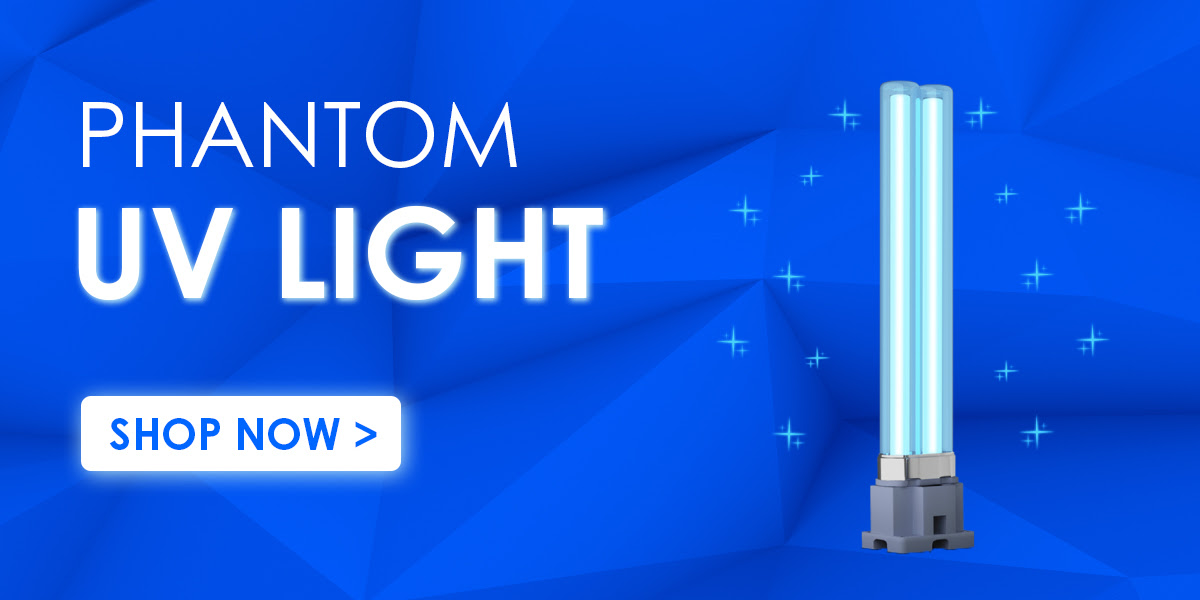 WHAT IS ULTRAVIOLET GERMICIDAL IRRADIATION?
Ultraviolet Germicidal Irradiation (UVGI) is a disinfection method that uses short-wavelength ultraviolet (UV-C) light to kill microorganisms such as fungus, mold, mildew, and bacteria. The application of UVGI to disinfection has been an accepted practice since the 1950's and is used in a variety of applications such as food, air, and water purification. In recent years, UVGI has found renewed application in air purifiers.