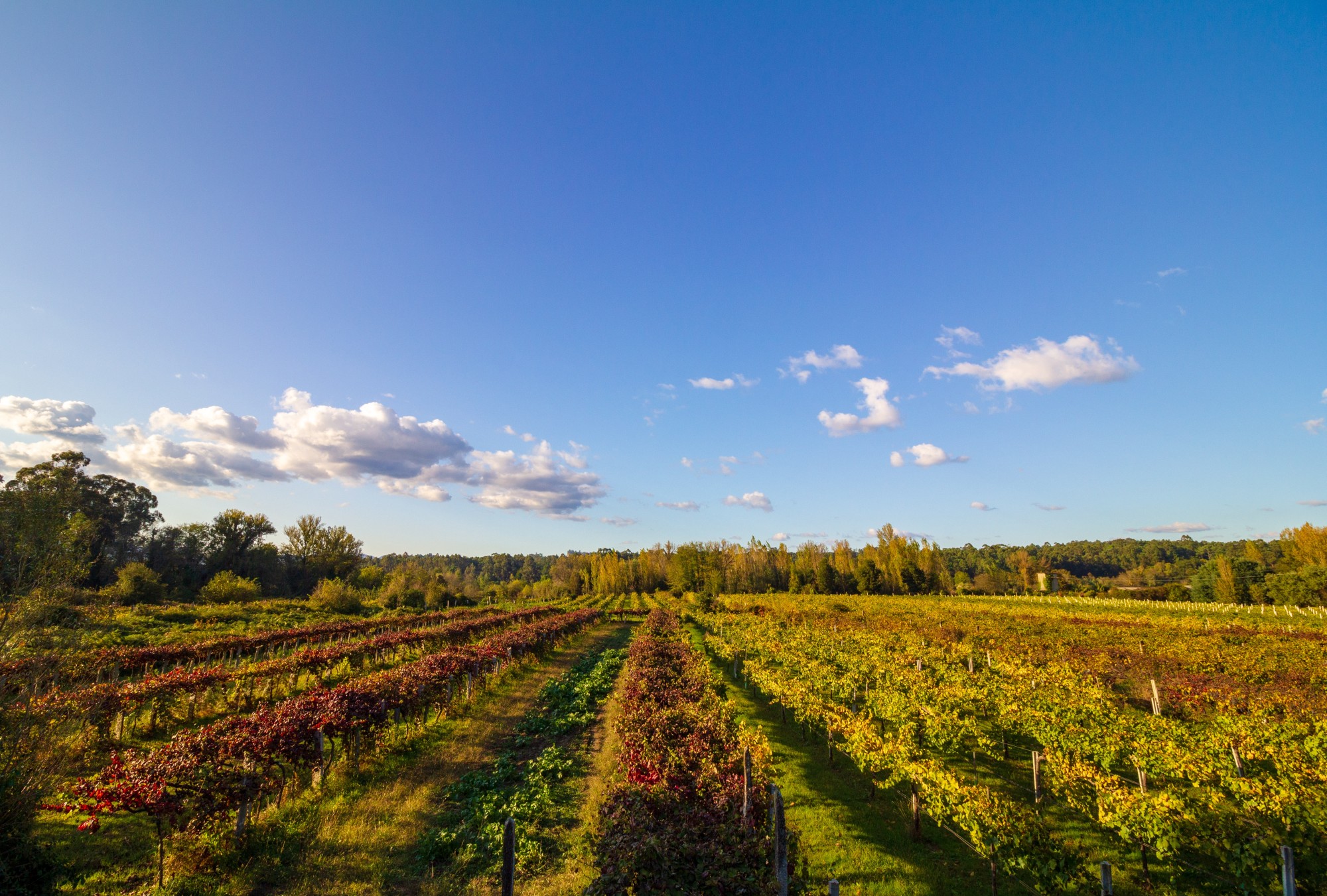 Your Essential Guide to Vinho Verde: The Portuguese Wine Masterpiece
Vinho verde is a severely underrated, delicious type of wine that you need to try. Here's a guide on this amazing Portuguese drink.
Are you a wine lover? You're not alone! The latest stats show the U.S. wine market is over 70 billion dollars!
Are you passionate about trying different varietals and enjoying the perfect glass of wine with your food? So are we!
One of the most appealing things about wine is the sheer number of different types of wine available. All that variety makes it fun, but it's also confusing for the novice and even sometimes for the experienced oenophile. 
Even those with a lot of wine experience discover wines they've never had before. Some wines are such great value and so versatile that almost everyone loves them.
Vinho Verde is one of those wines!
Don't let fall pass you by without tasting a mouthwatering, underrated Vinho Verde. Keep reading for your essential guide to these delicious wines.
What's a Vinho Verde Wine?
Vinho Verde isn't a type of grape but rather a place. Vinho Verde wines come from the grapes of the Vinho Verde region in Portugal. 
The Vinho Verde area of Portugal is green, lush, and beautiful, and that's where the wine gets its name. The wines themselves are not green in color. The region is breezy and cool with granite soils giving the grapes a fresh, crisp flavor. 
Vinho Verde comes in white, red, and rosé. These lovely light wines are high in acidity and somewhat dry. 
Most Vinho Verde wines have a slight effervescence, which makes them refreshing in warmer weather, especially the whites. 
Not all of the wines are effervescent. You'll discern more of the mineral and acid notes in the wines that aren't effervescent. Both types are delicious. 
Vinho Verde Whites
There are seven major types of white grapes that grow in the Vinho Verde region of Portugal. They grow in the nine sub-appellations in the region. They are:
Trajadura

Loureiro

Batoca

Azal

Avesso
These seven grape varieties are the most common in U.S. bottlings of Vinho Verde. Although there are some varietals, most Vinho Verdes are wine blends. 
Tradjadura
The Tradjadura is a late-ripening grape with aromas of blossoms and pears. It's a full-bodied wine with lavish texture. It grows in the northern sub-appellations, though used in all sorts of blends in the region. 
Loureiro
If you like peach and floral aromas, you'll love Vinho Verde that's heavy with Loureiro grapes. This grape is a great complement to the brightness in blended wines. 
Batoca
The Batoca grape serves a specific purpose in Vinho Verde blends. It adds a smooth quality. The grape has enough acidity and body to stand on its own, though it's most common in a blended bottle. 
Azal
The second most-planted variety of grape in the region is the Azal grape. This gentle, citrusy grape has good acidity with flavors of apple. it's grown in the inland subregions of Sousa, Amarante, Basto, and Baião. 
Because it ripens late, it gives the farmers time for harvesting more delicate grapes first. 
Avesso  
This full-bodied grape grows in the southern sub-appellations and is lower in acid than many other grapes—the grape tastes of stone fruits and tropical fragrances. Avesso is sometimes used as 100% Avesso instead of in a blend. 
Arinto
Arinto is high in acidity and grows throughout the entire Vinho Verde region. It also grows throughout Portugal. 
The high acidity maintains the freshness but sometimes develops buttery notes as well. 
Alvarinho
The Alvarinho grape is a blending grape because wine from this grape produces higher levels of alcohol. It's grown in the northern sub-appellations of Melgaço and Monção. It has wonderful tropical and lemon notes. 
Vinho Verde Reds
If you're familiar with Vinho Verde wines, chances are you've had a white blend. There aren't a lot of red Vinho Verdes in the United States. That could change soon. 
There are only three varieties of red you'll see in the U.S.:
Espadeiro

Alvarelhão

Viinhão
The region has had reds much longer than the white grapes. The traditional way of serving the reds is in a white bowl. This highlights the deep red color. 
Espadeiro
The Espadeiro is light-bodied and light in color. This food-friendly grape is notably used for rosé wines. 
Alvarelhão
This fine grape is worthy of nobility and, in fact, was only for the nobility throughout history. The abolition of the monarchy in the early 1900s was also the end of Alvarelhão.
That's changing as vintners work to bring back this illustrious grape. It's an elegant grape that makes a well-balanced wine.
Vinhão 
Of all the red grapes in the Vinho Verde region, Vinhāo is the most widely planted. The grape has firm tannins and is high in acidity, making it food-friendly. 
Speaking of food-friendly wines...
Vinho Verde Wine and Food Pairings
Vinho Verde wines are crisp and light with citrusy, melon, and apple notes. The wines are great for enjoying on their own but also pair well with food. Buy a few cases and host a wine-tasting party at home!
Do you like seafood? A crisp, chilled bottle of Vinho Verde pairs well with salmon or halibut.
A popular dish in Portugal is creamy rice with shrimp or cod, which pairs deliciously with Vinho Verde. The wine is also delicious with chicken. You're sure to find a Vinho Verde that pairs well with whatever food you love. 
Love Sunday brunch? Ditch the prosecco for a refreshing Vinho Verde. 
Want to have one glass of wine but don't want to open an entire bottle? Use the unique Coravin system! 
Affordable Vinho Verde
One of the nicest things about Vinho Verde is its affordability. A good bottle runs about 10 dollars. 
The single-varietals cost a little more but still won't run more than about 20 dollars a bottle. 
It's Time for a Bottle of Vinho Verde
If you haven't tried Vinho Verde, you're missing out on an array of delicious wines. Whether you like white, red, or rosé, there's a Vinho Verde you'll love. 
Sip it on the patio after a long day at work or enjoy it with friends over a simple meal. You'll wonder what took you so long to learn about this traditional and wonderful Portuguese wine!
Need some wine accessories? Take a look here!