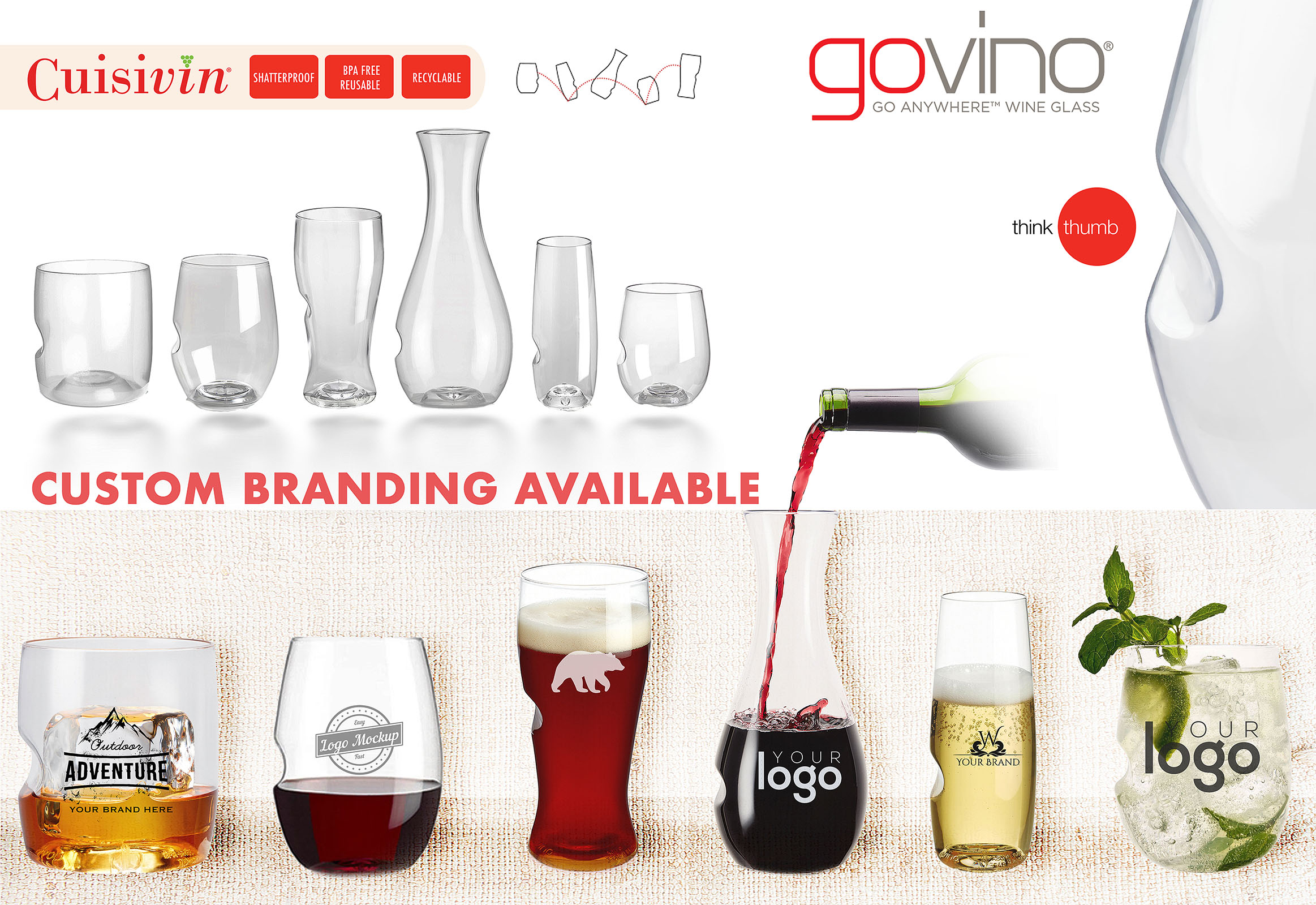 Govino is the tumbler that "goes anywhere" glass cannot not – to the patio, beach, picnic, around the pool and into luggage. Fine stemware breakage is a problem but not with the Govino!
The elegant tulip-shaped stemless glass is shatterproof, reusable and recyclable. Made in USA, Govino is BPA free and reflect a wine's colour and aroma much like crystal. The glasses are ergonomically designed with a practical thumb notch giving the perfect grip even with wet or greasy hands.
Custom Branding available upon request.